Last Sunday was my father's 2nd death anniversary, we went to my mother's house and had a simple family gathering. We decided to serve Pinoy merienda such as dinuguan, puto, lumpiang ubod, palabok, and maja blanca. As usual, the guests enjoyed the treat because modesty aside, my mom is a good cook. Every Sunday, together with wifey and the kids we look forward to eating mom's homecooked meals.
Have a wonderful and gastronomic weekend everyone!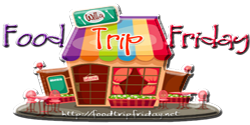 Comments
Powered by Facebook Comments
Related Posts
Beefy Beef Puchero Beef puchero is one of my favorite dishes. I would often ask my wife to cook one for me ,...
FTF: Simple Summer Drinks To beat the summer heat, you need to have refreshing yet simple summer drinks. It would nice to have a...
Hot Chicken Sopas It looks like summer is about to end here in the Philippines. For the past couple of days, it has...
Related Websites